For those riders looking to do a bit farther in their travels, the Segway SPRO offers extended range thanks to its 310Wh battery. With its unique knee control bar, the miniPRO allows you more interaction with your environment than any other two-wheel ride.
Customisable LED Lights Lamp
The SPRO's lighting options not only enhance a rider's safety, the customizable selections add a measure of fun to your ride. LED lighting colors can be selected for each of the unit's functions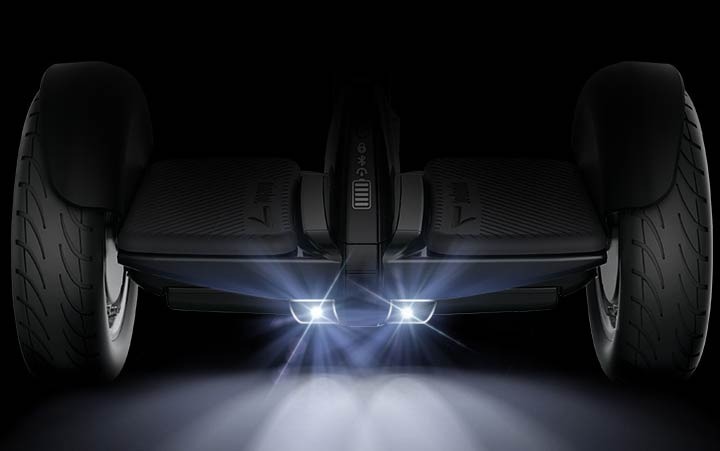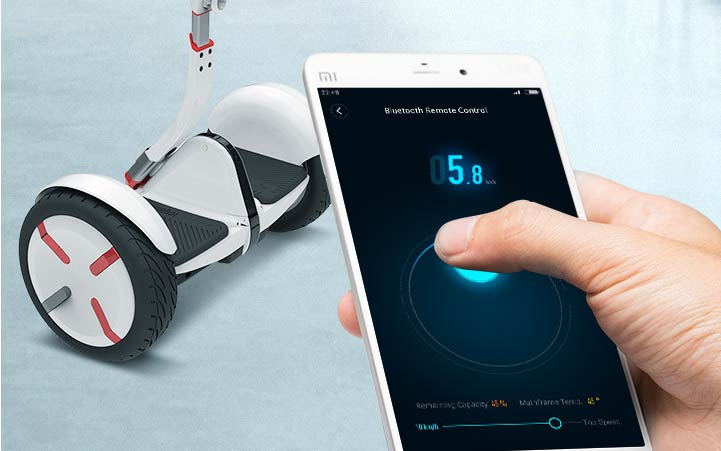 Use the mobile app to manage your Segway S Pro; customize rear LED lights, read vehicle diagnostics, adjust steering sensitivity, adjust speed controls, to send gifts to your friends…
It's never been easier to just step on and glide with the Segway S Pro. With our user-friendly design, the Segway S Pro is a comfortable and convenient ride you can enjoy in no time.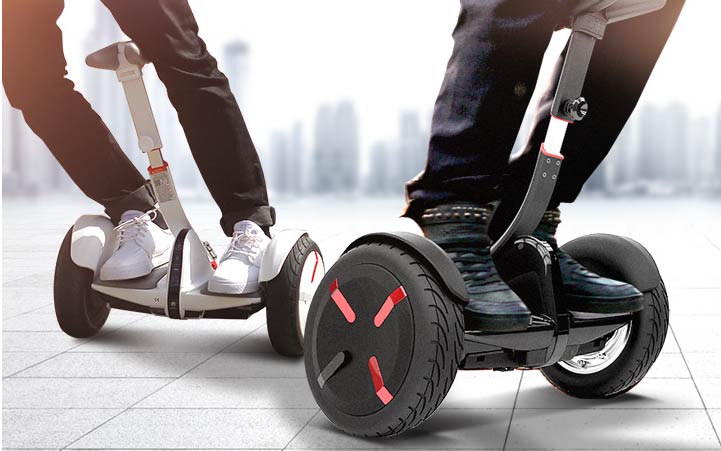 Climbs Inclines and Traverses Small Obstacles
The Segway SPro easily handles urban environments, including pavement and packed dirt surfaces. Thanks to its dynamic design and powerful algorithms that respond to a rider's demands, it can also climb 15 degree inclines and easily traverse small obstacles.
With a small footprint that is lightweight, the SPRO can fit neatly into all sorts of small spaces, including your car's trunk, with ease. And, the unit's compact frame is constructed of the highest quality aircraft grade magnesium alloy, which ensures its impressive durability.