Segway KickScooter
E25 & E45
Triple brake system
Double-wheel design to avoid flat tire
Safe driving all the way
* E45 is E25 with a standard external battery.
Brand New 9 Inch High Elastic Non Pneumatic Tires
Never have to worry about a flat tire again with excellent shock absorption!
With three years in the making, the new inner support technology has higher resilience than ordinary solid tires, and is maintenance-free with high shock absorption. The new 9″ tires deliver excellent shock absorption and you never have to worry about a flat tire again!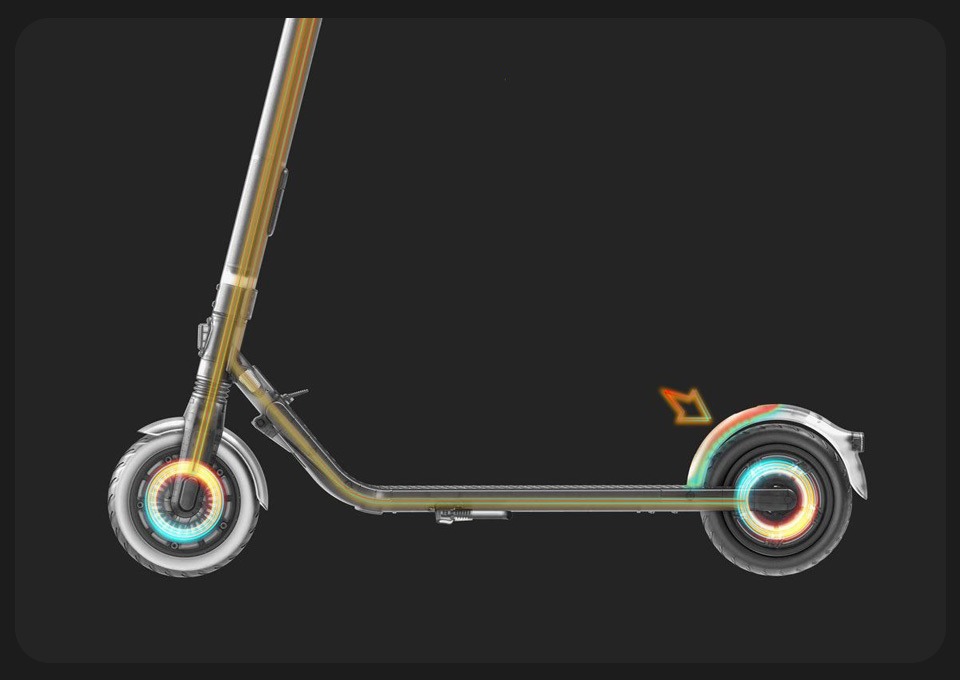 3'3" braking distance, safeguarding you all the time.

In addition to the conventional double brakes, E45 introduces a new magnetic brake technology, it uses electromagnetic force to form a strong braking force and realizes a shorter braking distance. You can use the Segway-Segway app to adjust the different braking levels, from a shorter braking time to a more stable brake.
Innovative Thread Locking Technology
6213 miles of test rides, your safety is of the utmost importance

The integral parts of the car body adopt the innovative thread locking technology used in high-speed bullet trains, and are strictly tested. After undergoing 6213 miles of testing, the frame of the E45 is still in top top shape.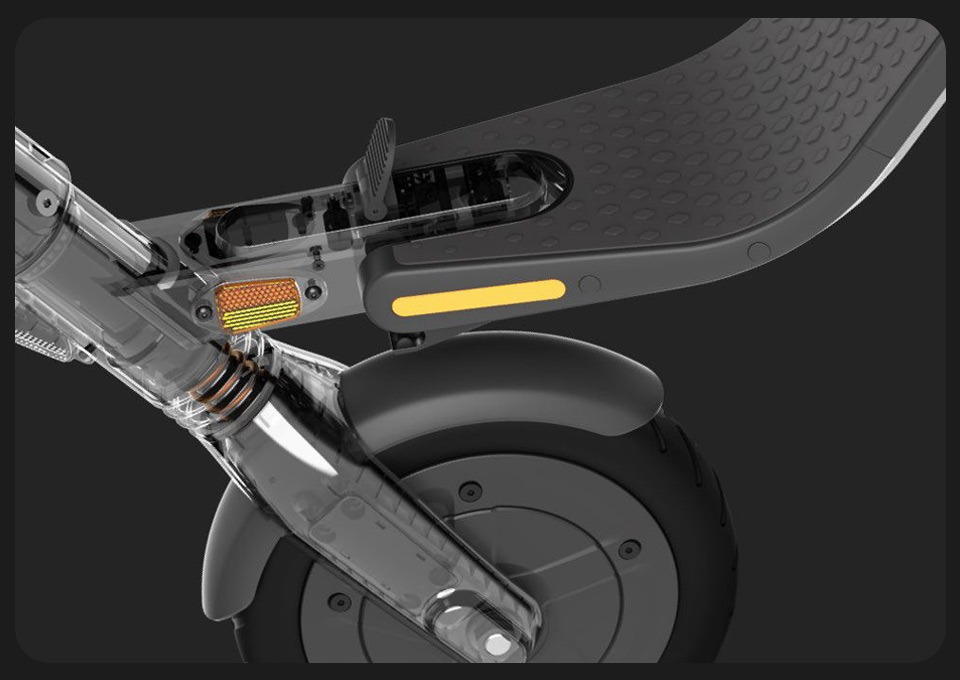 Energy Saving Mode
9.3 mph, 15.5 miles range
Normal Mode
15.5 mph, 15.5 miles range
Sports Mode
Faster acceleration, speed up 10% faster than the previous generation.
With an external battery, the max riding speed can be increased to 18.6 mph, with a 20% max slope! (*external battery sold seperately)
Note: the comparison model is the Segway KickScooter ES4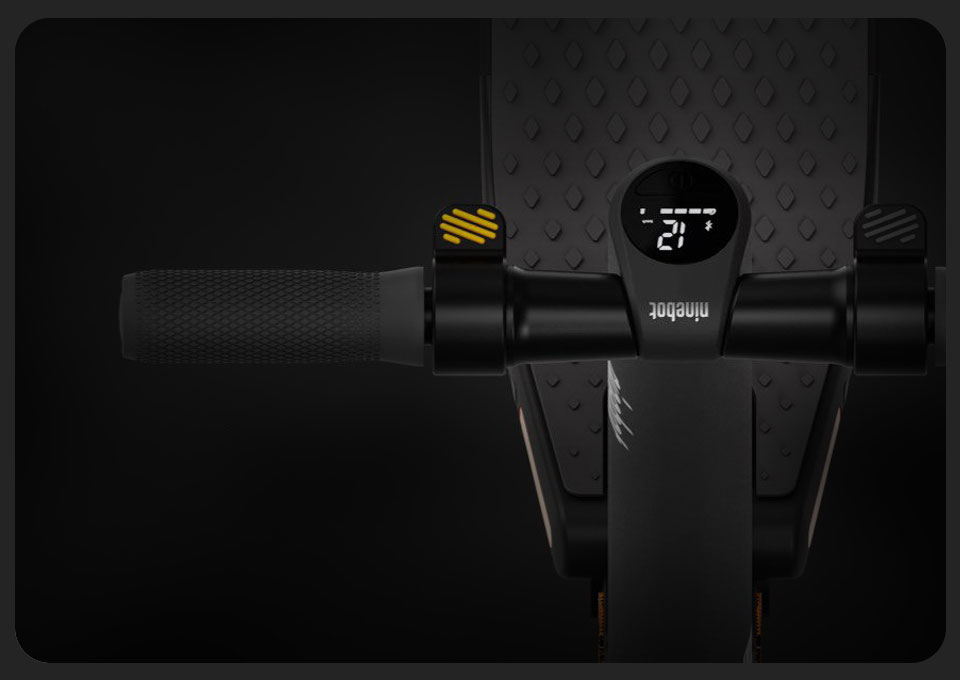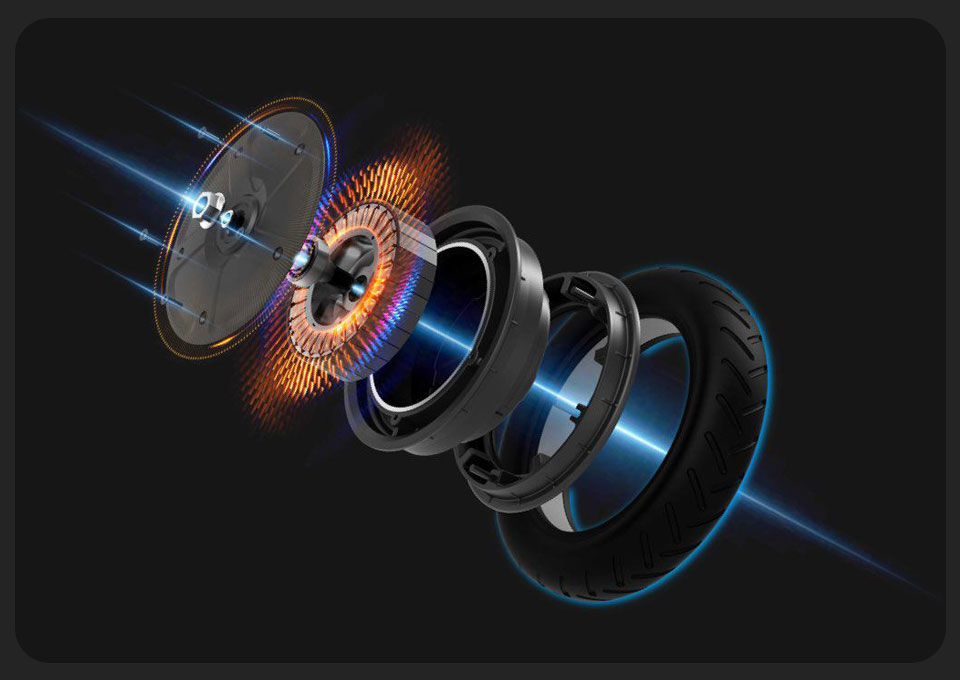 Experience full force ahead
The Segway customized high-performance motor has a speed of 18.6 mph, exceeding most electric bikes on the market. It can also tackle a 20% slope, taking you to wherever you want to go.
Premium 18650 Power Battery
Supports extended battery, unlocks extended range

The Segway customized battery pack adopts complete encapsulation process, with stronger anti-seismic and flame retardant properties, has IPX4 waterproof capabilities, a safer battery and increased reliability.
The Segway KickScooter E45 also supports an external battery. After adding the additional battery, the range can be extended to 28 miles, with a speed of 18.6 mph and a 20% max slope.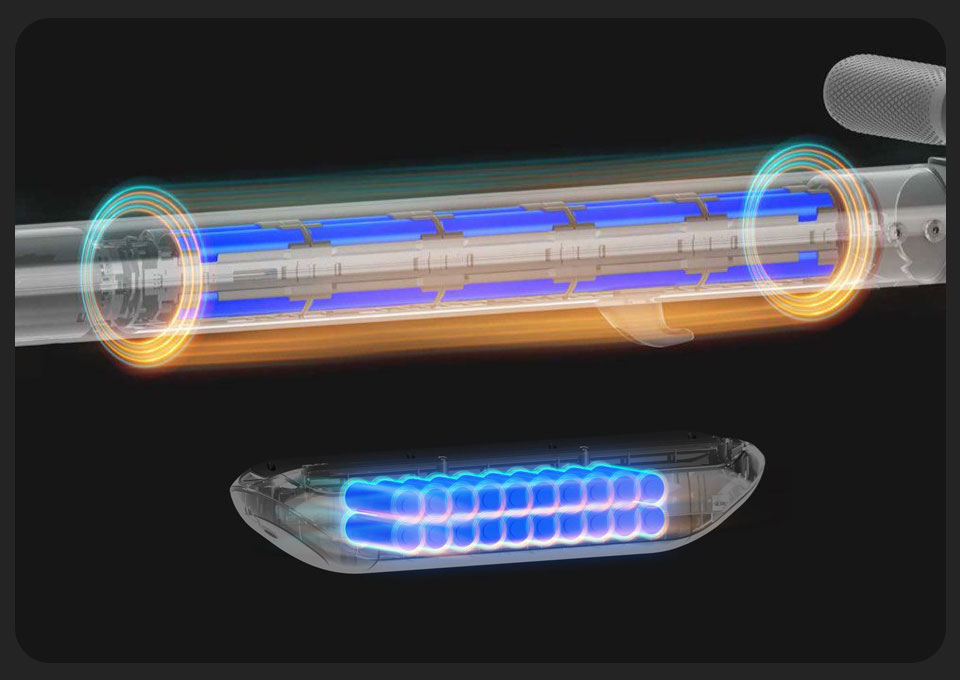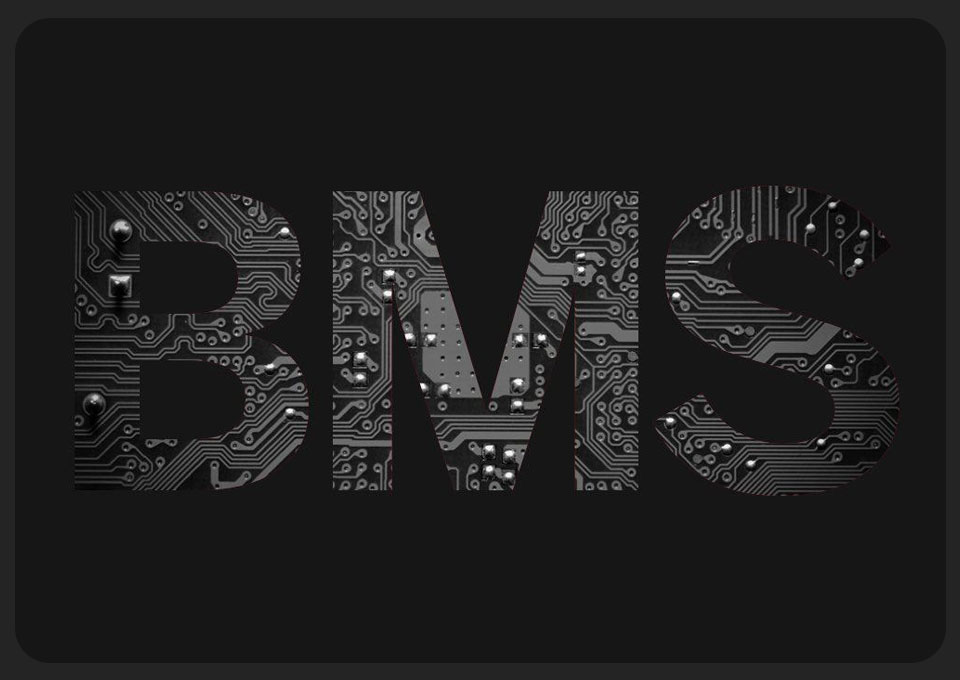 Smart Battery Management System
With over 300 Million Lithium-ion Battery management experience. Every Segway electric Kickscooter has Smart-BMS technology to extend the life of our vehicles. We go above and beyond to ensure battery safety and extended battery life.
Segway KickScooter E25 & E45